Cape Coral Web Design and Development
Inspiration. Interaction. Results.

Your website is the hotspot to showcase your products and services, but it also serves as so much more. Your site is the very face of your business and brand. It's the first face online visitors meet, and it may be the only face your online customers know. Make it a face that inspires them, excites them and draws them in. Make it a face they can't wait to revisit. Make it a face they remember.

Our recipe for an effective website is combining a unique and engaging design with high-end functionality. Your website will not only be visually compelling, but it will serve up the advanced programing and features that keep visitors engaged in this rapid-fire online world.

Backed by more than a decade of experience and numerous awards, Upton Technology Group delivers custom websites that stimulate the viewer while increasing leads, conversions and overall revenue. 

Our Web Design Process

Discovery - Research and Planning are critical to a successful project. 
Interface - The look, feel and visitor experience is designed here.

Design - Our design team uses the UI/UX to build your design and look
Development - Our team builds your design and aesthetics.
Polishing - Once the design is built, we add your content and polish the site.
Launch - It's the big day! Time to launch your site for all the world to see.
Custom Websites For Any Budget
Websites Tailored to Your Size, Needs and Budget
For a website that stands out in the ever-growing online crowd, there is no such thing as a one-size-fits-all solution. Our solutions are instead specifically tailored to your needs, even if you're not 100-percent sure what they may be. Before we even start to build your website, we begin with building a relationship with you. We review your requirements, listen to your ideas and ready ourselves to meet your goals and objectives. We walk with you through the process, with the overall aim of delivering what you want and need on time, on budget and on target.
Wondering what the end result may look like? Check out our Portfolio. Examples of what we've done for existing clients can give you a prime idea of what we can do for you.
Even the Most Offbeat Ideas Welcome 
Even if you wake up in the middle of the night with the strangest or most unconventional idea for a website, our team can help you build it. The personal touch is what we're all about, and our experienced team of designers and programmers are primed to create anything your mind can conjure up. From complex development projects to open source platforms, we can mix and mingle any number of ways and means to make your project a reality. What works for you is what works for us.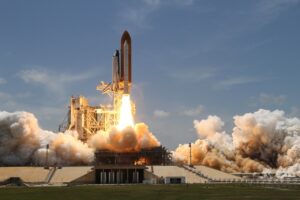 Google
Ready to launch your business to the next level? As a small business owner, you know how important it is
Read More »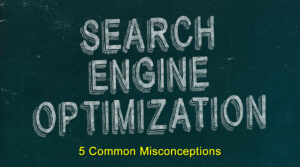 Google
As a local company, having a strong online presence is crucial for attracting new customers and staying competitive in today's
Read More »
Questions? We Love To Help!
Office hours
Mon-Fri 8:30 - 5:00